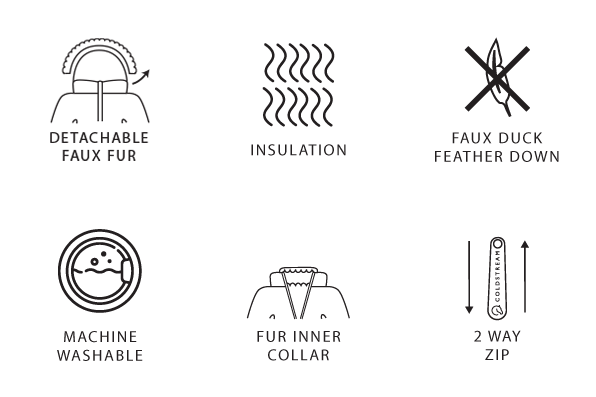 The Cornhill Quilted Coat can be worn to complement many outfits and looks great on the yard paired with breeches or worn as part of your everyday wardrobe with jeans. The elasticated belt is finished with an elegant gold fastening to give the wearer a comfortable and flattering fit
The coat is luxuriously filled with premium faux duck down and flattering quilted panels to provide exceptional warmth. Fleece lined pockets and super soft faux fur lined collar make this coat feel extra cosy on cold evenings or Winter days.
Rear side zips and a two way front zip allows the coat to sit comfortably over a saddle, making this coat perfect for riding.
The hood also features a removable faux fur trim, and an inside pocket to keep possessions safe. The Cornhill is available in three colours to complement the Coldstream range.
•Wash garments inside out
•Wash with mild detergent
•Hang wet to dry in shade away from heat
•No bleach
•Must wash separately